So you're thinking about high end audio. Better sound.
Steve Jobs hated the MP3 file. So does Neil Young.
Why is everyone listening to vinyl? The expense and the inconvenience?
Can I use digital source?
Can I stream the music I like and still get the quality?
These are all the questions we are faced with when deciding to build a high-performance sound system. The next question is where do I learn about this stuff?
Rogers High Fidelity can guide you through this high-end audio journey. And as the Vagabonds; Ford and Edison, often quoted—the journey is the fun.
We can help you decide if you want a digital source or an analog option—or both. We can help you with file formats and streaming services. System matching is a critical step in building these systems and we can help you find the perfect blend of equipment. Sourcing and demonstrating these high-end components in your own home is just part of the services we offer.
Once we've helped designing your system, Rogers High Fidelity will procure and install your gear and voice it perfectly in your listening environment.
Rogers High Fidelity is unique in this services space. We are amplifier manufacturers. We are engineers. We have spent our professional careers building and optimizing sound systems to get the most from your components. We can help—give us a call.
Below is an example of a system we've configured: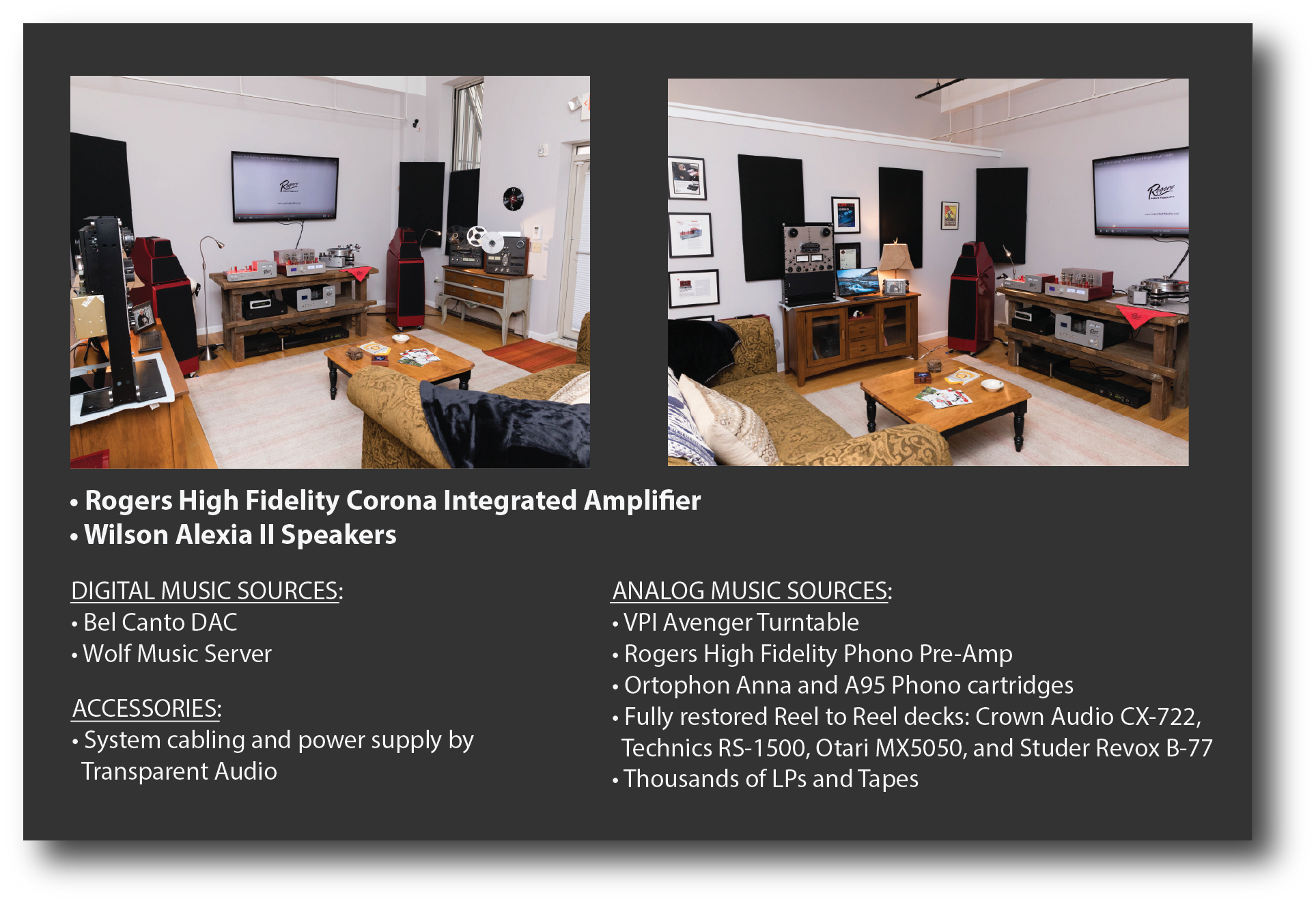 To schedule a system design consultation with Roger, please email

 info@rogershighfidelity.com 

with (3) different times/days you are available for a phone call including time zone.