Rogers Wins 2016 TWICE Picks Award




TWICE announced winners of their 2016 TWICE Picks Awards. Twice honored what they considered to be, "the most innovative, ground-breaking, disruptive products introduced at CES 2016".



– Rogers was among one of the announced winners –
High Performance Stereo: Rogers High Fidelity 34S-1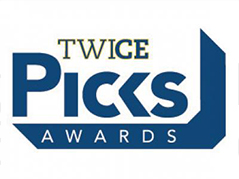 TWICE chose the winners based on several criteria including innovation, marketability and wow factor.
Rogers and other winners will be featured in the upcoming Jan. 25 print edition of TWICE, as well as a special digital supplement that will be sent to TWICE subscribers, which will have further coverage of each product, including features and photos.