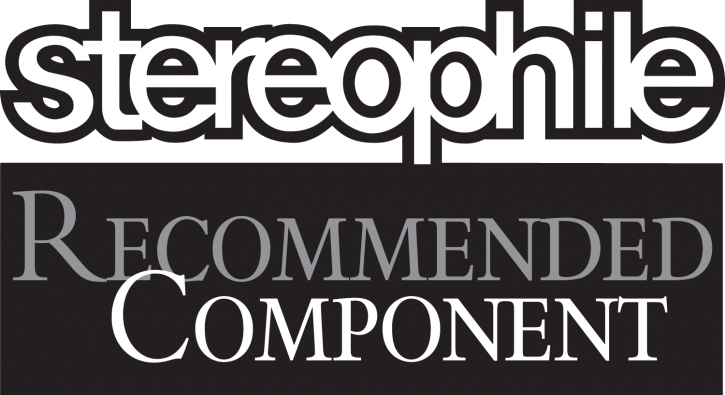 Rogers High Fidelity is thrilled to announce its inclusion in the 2015 list of Stereophile recommended components!
Our PA-1A Phono Preamplifier has solidified its position as a CLASS A component back-to-back years! Class A means it is recommended unequivocally regardless of price:
Roger GIbboni's first phono preamplifier uses three tubes per channel for MM cartridges, and adds to its MC inputs a pair of internal step-up transformers. (Even more gain can be had, albeit at a slight cost in noise, by substituting for the PA-1A's 12AU7 tubes a spare pair of 12AX7 tubes, also supplied). Capacitive and resistive loading are user adjustable, and a mute switch is included. Build quality is, as MF wrote, "impressive by and standard," and tube life is expected to be in the neighborhood of 10,000 hours. MF praised the PA-1A's "glorious, mesmerizingly rich midrange, and the overall drive and musical flow for which tubed phono preampls are renowned," while nothing "the les-than-taut-and-punchy bottom end for which they are known." MF also discovered in the Rogers phono pre some susceptibility to hum with both MM and MC cartridges, necessitating care with cable choice and physical placement. His verdict: "If you listen mostly to acoustic jazz and/or classical music, the Rogers PA-1A, paired with a cartridge that's fast, open and extended on top, could be your ticket to long-term satisfaction."
CLICK HERE TO LEARN MORE ABOUT THE PA-1A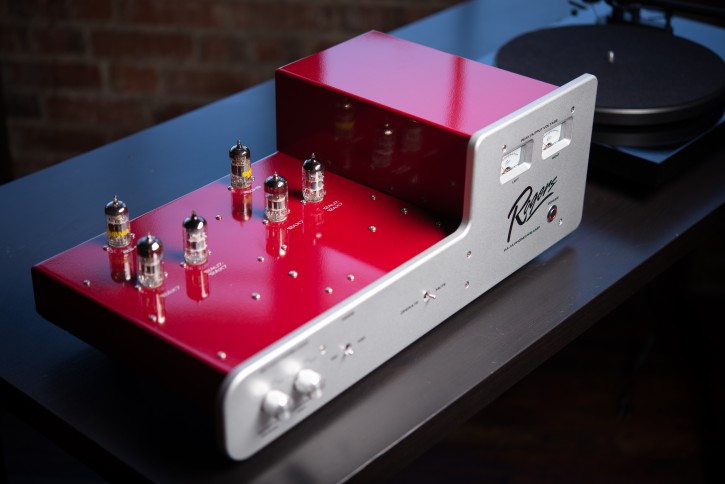 The EHF-100 MK2 enjoys its continued spot on the recommended component list for the 3rd year:
Made in the US by former NASA engineer Roger Gibboni, the EHF-100 is rated to deliver 65Wpc (JA measured 35Wpc) into 8 ohms; offers four pairs of line-level inputs; and uses two EF86 miniature pentode, two 12AX7 triode, and four KT88 power tubes. Fit and finish were excellent. Though not as nuanced, colorful, or dramatic as AD's reference Shindo seperates, the EHF 100 distinguished itself as a tight, punchy-sounding amplifier with loads of natural detail, a very good sense of momenutm, and an excellent sense of space. Despite differences in the noise floor between its two channels, the EHF-100 measured well "for a classic design," said JA.
CLICK HERE TO LEARN MORE ABOUT THE EHF-100 MK2