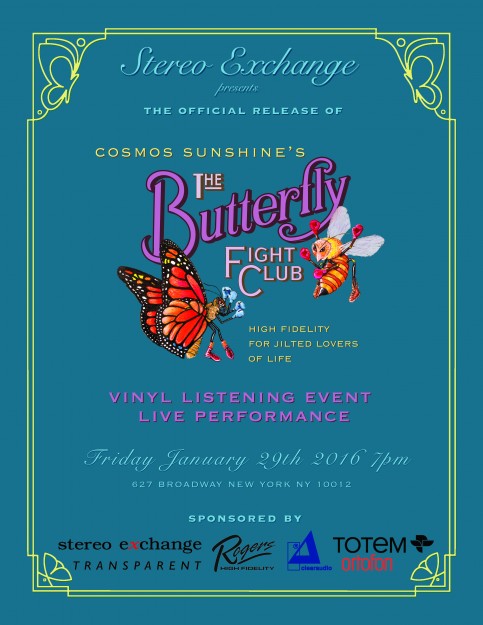 Our Founder and CEO, Roger Gibboni, will be at Stereo Exchange at 627 Broadway in New York City from 7:00 to 10:00 PM on January 29th 2016 for Cosmos Sunshine's Record Release Party. Please stop by for this unique event!

Friday, January 29th 2016 | 7:00 PM – 10:00 PM | @ Stereo Exchange – 627 Broadway NY
Event Line-Up

7:00 PM: Event Start
8:00 PM: Album presentation on statement analog system (Totem, Rogers, Clearaudio, Transparent, Ortofon) in Bay 3. Cosmos Sunshine album listening session, 'The Butterfly Fight Club'  – track by track, and discussion of the production, songwriting etc.
9:00 PM: Live performance by Cosmos Sunshine in Bay 1.
10:00 PM: Event Wrap-Up