CES 2016 NEWS
Rogers High Fidelity Unveils the 34S-1 High-Performance Class A Integrated Amplifier with Eight EL-34 Power Tubes
January 6, 2016 / Warwick, NY: Rogers High Fidelity debuts its' anxiously anticipated, class A, high-performance Eight-tube Class A Integrated Amplifier, the 34S-1 at the 2016 Consumer Electronics Show, Las Vegas.

Powered by eight EL-34 analog vacuum tubes, the 34S-1 integrated amplifier delivers monster performance and a dazzling listening experience. Consistent with Rogers High Fidelity's gold-standard requirements, this Class A integrated Amplifier boasts superior precision, aerospace engineering and hand-made craftsmanship that presents a new level of realism in audio reproduction.
The Model 34S-1 flexes these dynamic features:
• Eight EL-34 tubes–four, for each channel and eight total for stereo operation following a true dual mono design
• Class A operation, military specification components, point to point Teflon wiring all carefully manufactured to the highest specifications
• Control capability via Bluetooth connection to both Apple and Android smartphone applications the 34S-1 displays on application control functions of all the amplifiers features: Ultra-linear and triode modes, Volume, Input and the Status of the power tubes in real time operation using visual indicators.
• Dual power supply circuit can easily handle large dynamic transitions in the audio signal being delivered while maintaining a smooth and clear midrange; vocals are presented with a truly rich and warm feel.
• Auto bias circuit for long tube life and ease of operation.
• One piece billet aluminum front panel, aviation grade quality chassis all made in the USA in Warwick New York
• Lifetime transferable warranty.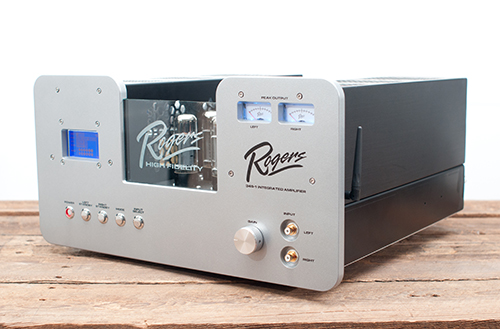 The 34S-1 provides state of the art noise and distortion performance using all Teflon wiring and mil spec components. Another bonus feature is the isolation of each audio channel using a dual power supply design and a dual mono circuit point to point design. Even the most critical of listeners of the 34S-1 will enjoy the finest, organic tube sound quality with stunning three-dimensionality, low-level detail-retrieval and holographic sound staging.
In addition to releasing the 34S-1integrated amplifier at the Las Vegas Consumer Electronics Show, Rogers High Fidelity is demonstrating its current top-of-the-line Integrated Amplifier, the EHF-200 MK2—featuring the latest power tube on the market, the KT150. This new tube emphasizes power, headroom and perfect tonal qualities.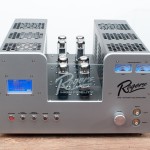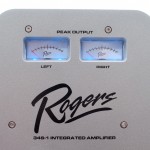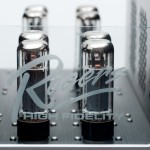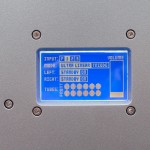 Rogers High Fidelity continues to bring to market the latest technologies, the best sound and an all-aerospace design.
Come see and hear the newest addition to our Rogers High Fidelity product line by visiting the Rogers' team at CES 2016, Venetian Hotel Suite # 29-124.
Located in the heart of the Hudson Valley in Warwick, NY, Rogers High Fidelity specializes in designing and manufacturing high-performance audio products. All Rogers High Fidelity products are completely made in the USA with the finest components, and feature a lifetime transferable warranty.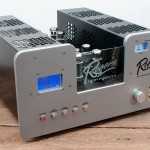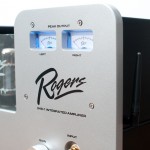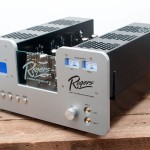 President and Chief designer Roger Gibboni applies his 30 years in aerospace communications design to create visionary solutions for true audio reproduction.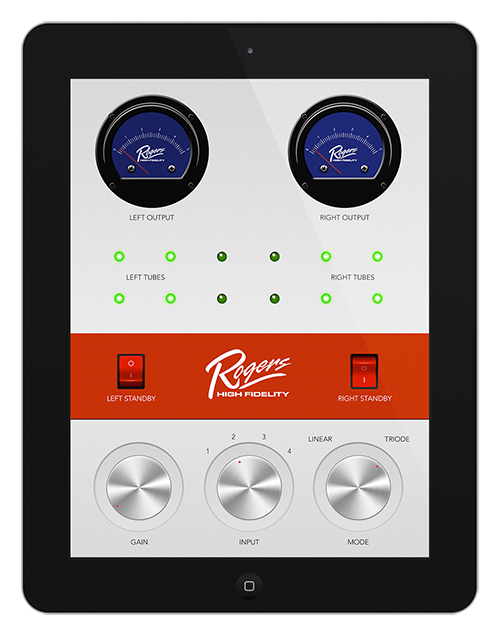 Also, the ultimate control application easily integrates Apple® iOS® and Android™ devices with the Rogers High Fidelity Control System to monitor tube status and control all amplifier functions.
34S-1 MSRP- TBD / Available March 2016