CES 2018: Rogers High Fidelity

KLH, the legendary speaker brand co-founded by Henry Kloss, is back with a new owner and a full line of new speakers being shown at the 2018 CES show being driven by Rogers High Fidelity class A tube amplifier models EHF-200 MK2, EHF-100 MK2 and the latest model release the 65V-1.
The new owner of Klipsch is veteran David P. Kelley who is operating the company in Noblesville, Indiana. He's starting out fairly ambitiously with the big electrostatic speaker pictured. That's the classic Model Nine.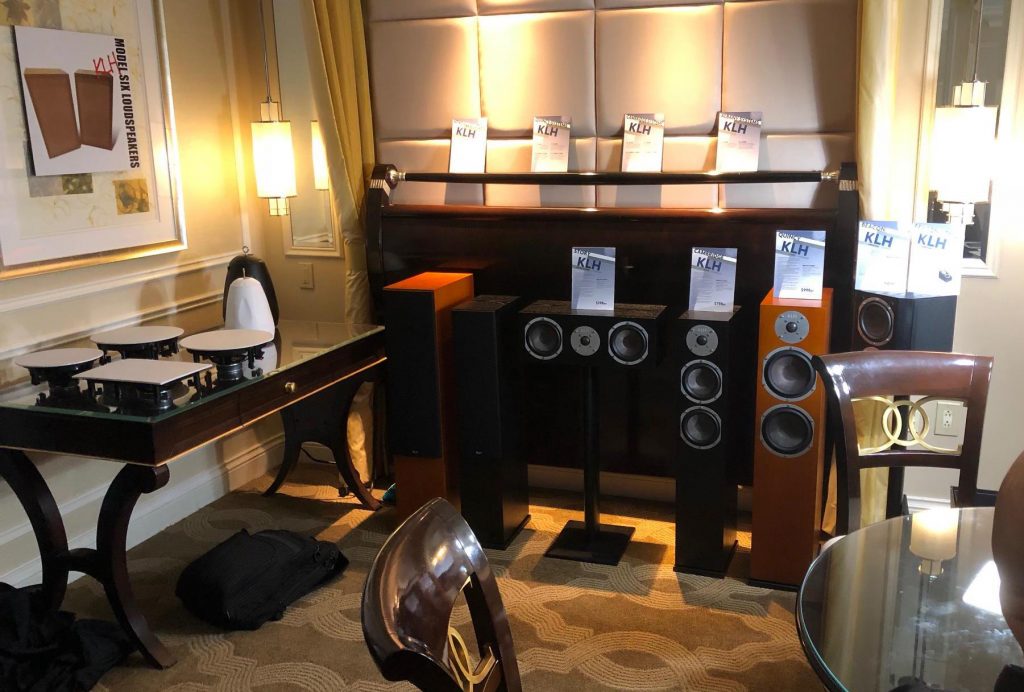 It is being built in Columbus, Ohio under the supervision of David Janszen, son of Arthur Janszen, the Nine's original designer. The new KLH line is built with great attention to detail such as tinsel leads, chrome screws, and beautiful veneers, just like the company's origins,